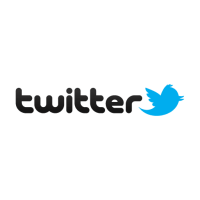 A Campaign worth retweeting.

Challenge :
Twitter is all about personal expression and creating positive social movements using its users' tweets. After noticing its users expressing growing mask-wearing fatigue on its platform, Twitter decided to launch a campaign in some of the major cities in the US, including Miami and Miami Beach to remind people to wear a mask while going on in public and promote positive habits but they wanted to make an impact and show the tweets in a powerful and impactful way.
Solution:
Tweets became billboards. Using our floating digital billboards in Miami, Twitter showed tweets like "think of a mask as a bikini for the face" or "so…is hey nice mask the new pick up line?". Twitter's campaign intended to reach users where other OOH brands could not and uniquely engage the Miami crowd while showing as many tweets as possible. In Ballyhoo Media's platform, you can interchange content within the same time slot so Twitter was able to show multiple tweets made by different users in a unique and eye-catching way!
Ballyhoo Media provided a powerful way to show messages and created a unique experience when showcasing Twitter's community-minded content, engaging it's users that soon started to share the billboard's tweets in social media, reinforcing the brand, and driving attention.
Results:
Beachgoers, drivers, those working from home, and those who decided to walk around the Downtown Miami area experienced and engaged with Twitter's ads and share them on social media. Also, Twitter's efforts to combat "caution fatigue," created a buzz in the press and our untraditional platform was featured on multiple different media outlets!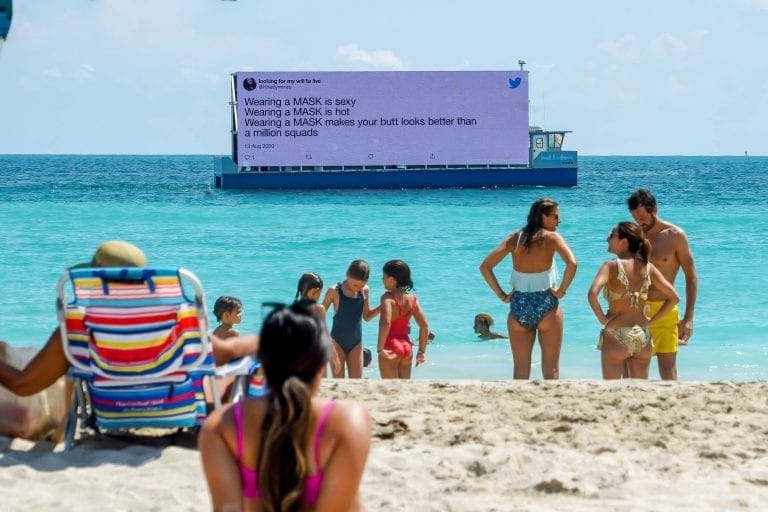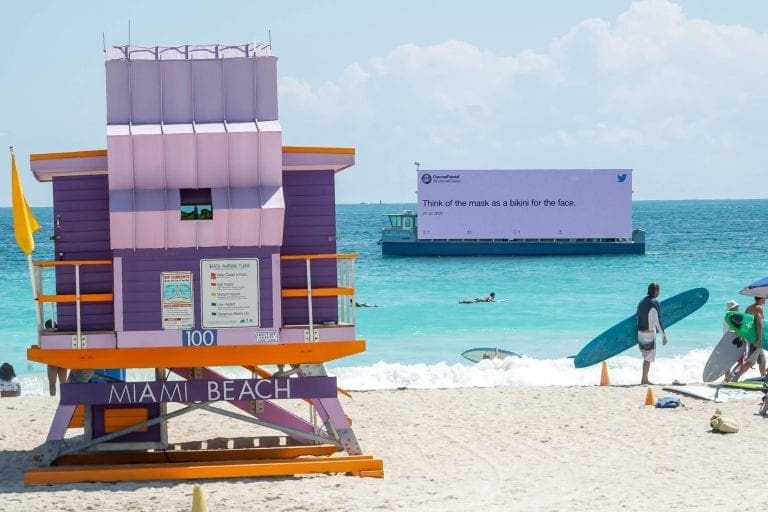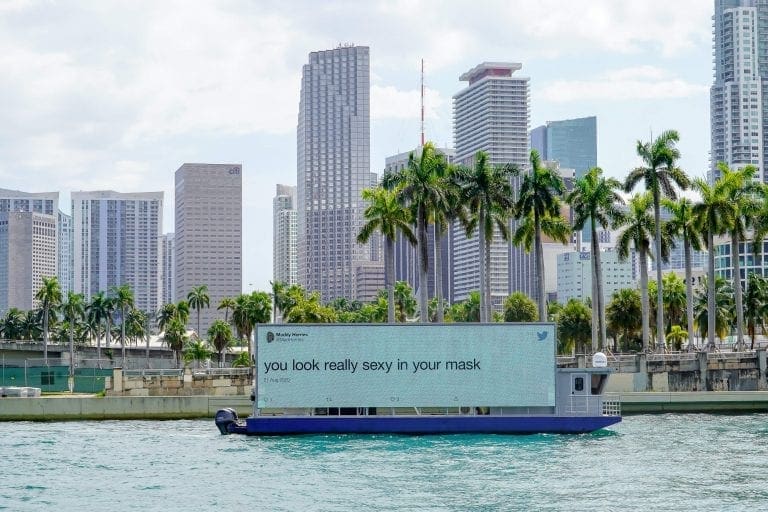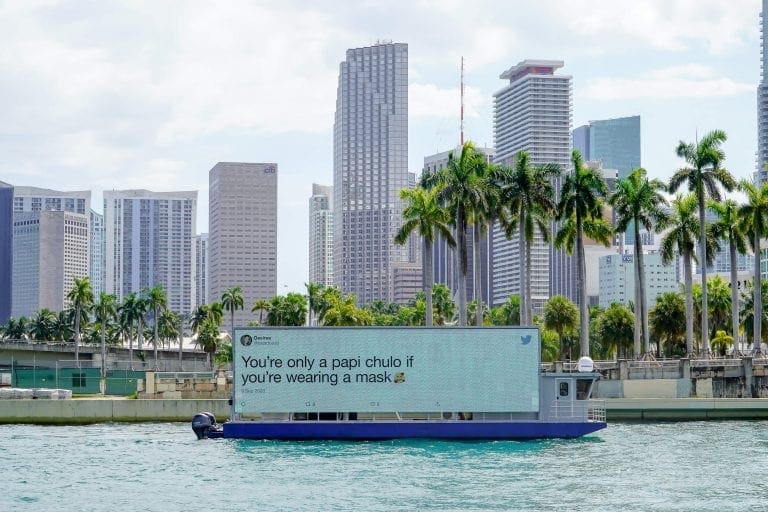 "The most clever messages on billboards on boats floating Miami Beach with the classic, 'So…is "hey nice mask" the new pick up line?'
Making an impact in 280 characters or less