We're more than a floating billboard.
We do cool sh*t on the water.
We're all about bringing the most unqiue and engaging activations to life.
We're all about getting creative. Ballyhoo Media is a water-based multi-media company changing the landscape of outdoor advertising. Our platform is designed to provide a more intimate experience between companies and their customers. We developed a platform that encourages creativity, collaboration and community. We live in a transient era, so we have expanded mobility. We live in a tech era, so we have elevated connectivity. We live in a social era, so we have maximized engagement. At Ballyhoo Media, we deliver a breakthrough medium for advertising, entertainment, and collaborative experiences for our community.
Our values shape the way we work with our clients and how we're seen in our community. We push to deliver outstanding entertainment and information to our audiences supported using cutting edge technologies.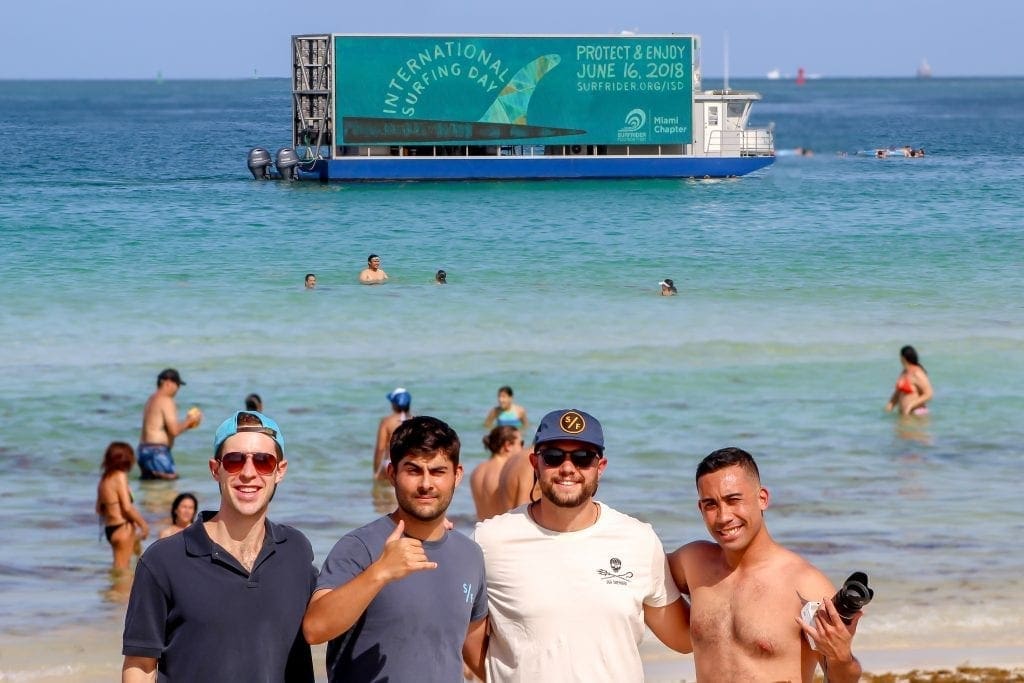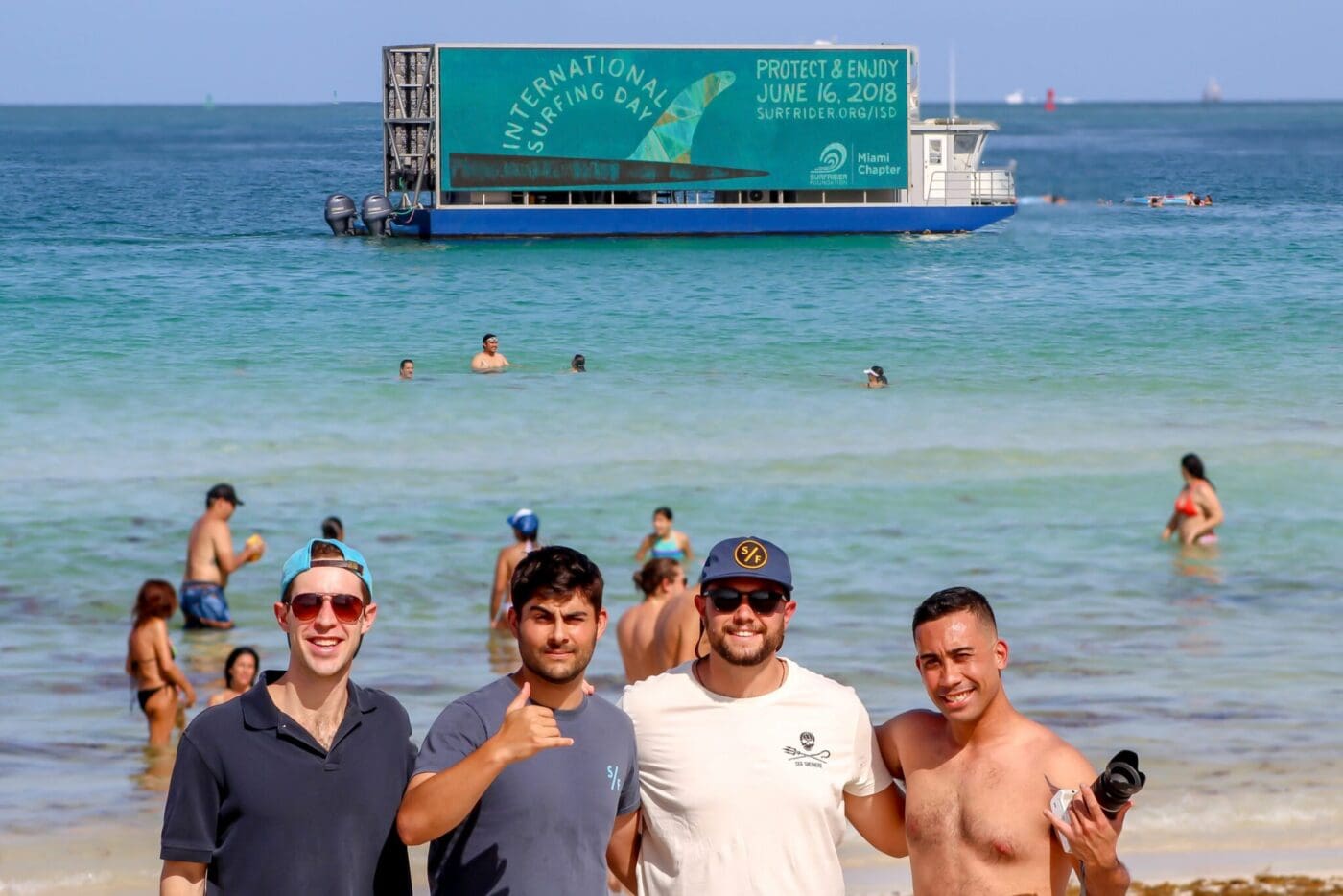 Since the beginning our main goal was to communicate better with beach-goers and enhance the waterways we live in
Deprecated
: jquery-slick is
deprecated
since version 2.7.0! Use Swiper instead. in
/var/www/wp-includes/functions.php
on line
5051
Family owned and operated, two brother's love for the beach grew into a company.
Brothers, Nate Shapiro and Adam Shapiro grew up on the beaches of Ocean City, Maryland as umbrella boys. There love for the water and sun left no room for summer internships. But that didn't stop their natural entrepreneurial spirit. As they sat in the sands wondering how they could start their own business, the looked to the skies. Ironicily, it was there they found an answer. Aerial advertising. These antiquated forms of advertising had been a staple of the beaches since they were children. But there was a better way to bring this to modern day. That is where this journey began. How can we create a more appealing and effective form of beach advertising? The answer was Ballyhoo Media.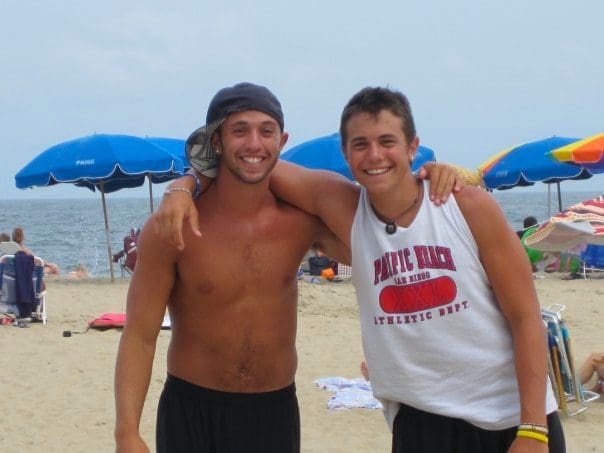 Work like a Captain, Play like a Pirate
Adam Shapiro
Founder & CEO
About Adam
Lives by the phrase "Work like a Captain, Play like a Pirate". Born and raised on the beaches of Maryland, Adam was always connected to the water. After graduating from FIU with his MBA, he fell in love with South Florida. In a dire need to always stay near the waters, he left his cozy commercial real estate job to start this insane idea.
Favorite Boating Spot: Key Largo
Years of Boating Experience:
Years of what?
Favorite Part of Ballyhoo:
Our incredible events
Nate Shapiro
Vice President
About Nate
The master of chill and reggae, Nate has mastered the ability of picking up any skill thrown his way. Working in practically every position in the company, he has become a master of the water and the office.
Favorite Boating Spot: Biscayne Bay
Favorite Client
Corona
Favorite Part of Ballyhoo:
Being on a beach !
Tyler Zlatin
Chief Marketing Officer
About Tyler
Life long friend Tyler "the creator" was a founder of Ballyhoo Media along side the Shapiro brothers. A modern day Scorsese, Tyler uses his tool kit of Adobe suites and video editing softwares to transform our platforms into super models walking the red carpet. In his off-hours, he enjoys listening to live music with his best friend Don Julio and always saying 'yes' to weekend plans.
Favorite Part of Ballyhoo: The jaw-drop reaction when someone sees out boats
Favorite Office Activity:
Cuddling with the dogs

Malcolm Summers
Sales Director
About Malcolm
Growing up in the DC area despising the cold and also being of Jamaican descent, Malcolm always knew he was destined for the warmth. He moved to Miami at the start of 2016 where he got his first taste of professional selling working in the season tickets department for the major baseball team in the area. A couple of years later, Malcolm would eventually find his way to the advertising industry and in the Fall of 2020 was introduced to the team at Ballyhoo. The rest, as they say, is history!
Captain Patrick Gallegher
Captain, Direction Of Marine Operations
Reni Astudillo
Marketing Associate
About Reni
Our in-house latin music specialist Reni joined the team straight after graduating from the Univeristy of Miami. After messaging us for three years straight, we decided "Why not, let's give this poor girl a chance!". It ended up paying off BIG TIME, with Reni play a huge role in pre-sale marketing and promoting our brand.
Favorite Boating Spot: Key Largo
Favorite Client
Affirmation billboards (and Maluma <3)
Favorite Part of Ballyhoo:
The team!
Kelvin Martir
Photographer
Jeff Goldberg
Executive Chairman
We are always looking for interns, captains looking for their licenese, and people who get excited about the water! Shoot us an email with your resume.