ABOUT US
Revolutionizing Beach Advertising
WHO IS BALLYHOO?
LEARN HOW WE'RE CHANGING THE INDUSTRY
THE  NEW AGE OF ADVERTISING
This is the age of technology.

The Ballyhoo is a product of new innovations in communication and is revolutionizing advertising. The days of antiquated beach advertising with a simple static banner are over. The world receives its information through digital media and the beach should not be any different. We are bringing our beaches up to speed and finally integrating technology with the sand and the sea.
The Ballyhoo is a custom built, 58 ft digital media boat equipped with back-to-back, 46 ft high definition screens. The boat was specially designed and manufactured to handle the rigors of the ocean, while emitting the clearest, most vibrant picture as possible. The boat was first engineered by naval architects then completely manufactured by highly skilled boat builders.
Engineering our

 boat

to hold the weight of massive LED screens, while also being able to take on the unpredictable ocean is no simple task. Our design and manufacturing team did an excellent job of providing the most qualified vessel to handle our application.
Our HD screens

, comparable to those used in today's sports stadiums and arenas, were also custom designed and manufactured. Our screens are waterproof and were specially built to be "sea-proof," to defend against water, salt, wave impact and windage. Along with durability, the screens emit a beautiful picture and can be seen perfectly any time of the day. Combined with advanced digital signage technology, our screens can display virtually anything from a simple static advertisement to live television.
OUR STORY
Ballyhoo Media is run by brothers Adam and Nate Shapiro. We grew up together at the beach spending our teenage summers working as umbrella boys. From an early age we all grew a special love and connection to the beach. When we were kids, we dreamed of growing up and owning an umbrella company someday just so we could spend everyday working on, and for the beach. As adults, we figured out a new and innovative way to live out our dream and spend our professional lives working for the beach.
As we grew up and graduated college, our lives took us in different directions. Adam moved to Miami to attend business school at Florida International University (FIU). After living in Miami, frequently going to the beach, and studying business at FIU, Adam realized a large flaw in the market. That flaw turned into a business idea, which turned into a vision, that is now Ballyhoo Media. We had worked on this dream for years and finally turned it into a reality. Our digital media boat, The Ballyhoo, is now advertising in Miami Beach! Our love for the beach has led us into the business opportunity of a lifetime and we couldn't be happier to spend our lives dedicated to making the beach a more enjoyable place for everyone!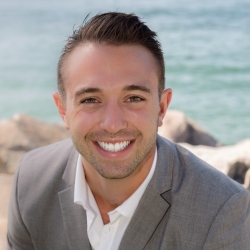 Adam Shapiro
CEO & President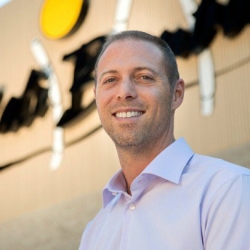 Jeff Goldberg
Executive Chairman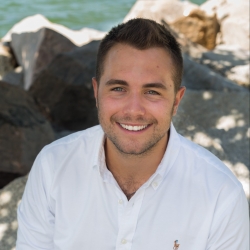 Nate Shapiro
Director Of Operations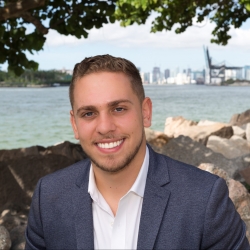 Tyler Zlatin
Director of Marketing & Technology
BUILDING A VISION
We entered the technology age over a decade ago. Digital media is everywhere controlling our day to day functionality and news cycle. Technology is incorporated into almost every aspect of life, yet beaches all over the world remain behind the curve. Old fashioned, outdated airplanes continue to pass through our beaches pulling simple, static banners. We are changing the game and bringing a new aged way to reach beachgoers. Ballyhoo Media was created to integrate modern day technology into our beaches and provide the best platform for businesses to connect to potential customers. Ballyhoo Media is revolutionizing communication in beachfront communities and is the future of advertising on the water.
Ballyhoo Media is more than just a vessel to drive business. We offer inclusive pricing subscriptions to give anyone a chance to advertise. We strive to build partnerships between businesses and appreciation among the people in the communities in which we operate. We value customer service and believe in providing customers the best experience possible. We believe our boat has the ability to have a positive social impact with the opportunity to spread awareness for various causes. It is important to us to be more than just a boat with a screen because we know we can make each beach community a better place for everyone.