Washington State Ferry Advertising
Ferries transport people, we transport brands​
Sail beyond traditional outdoor advertising with Washington State Ferry. Where commuters set sail, we launch brands. From bustling terminals to open waters, our transit and terminal advertising offers an innovative platform, connecting your brand with millions. Dive into Seattle's vibrant market. Explore the waterways with us.
The next wave of transit advertising
splashing down
in Seattle
Welcome to Seattle, where our ferry system is more than just transportation—it's a cherished part of our identity, reflecting the vibrant spirit of the Pacific Northwest. With approximately 24 million passengers immersing themselves in coffee, adventure, and awe-inspiring landscapes each year, advertising aboard the Washington State Ferry transit system is an extraordinary opportunity to connect with this unique audience. From the bustling terminals to the tranquil waters, our strategically placed outdoor advertising spaces offer a captivating platform to showcase your brand. 
Capturing consumers from
open seas
to coastal cities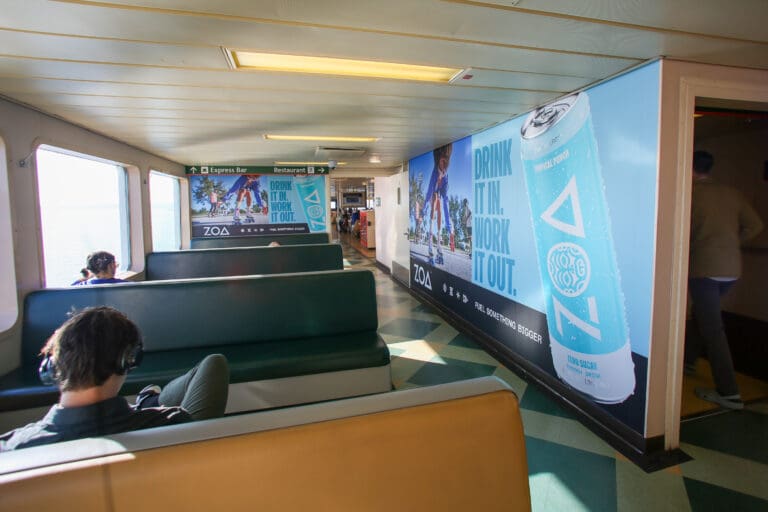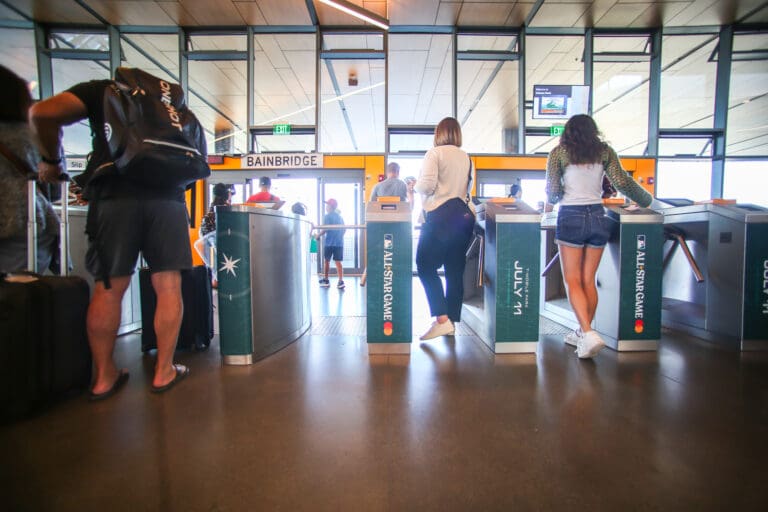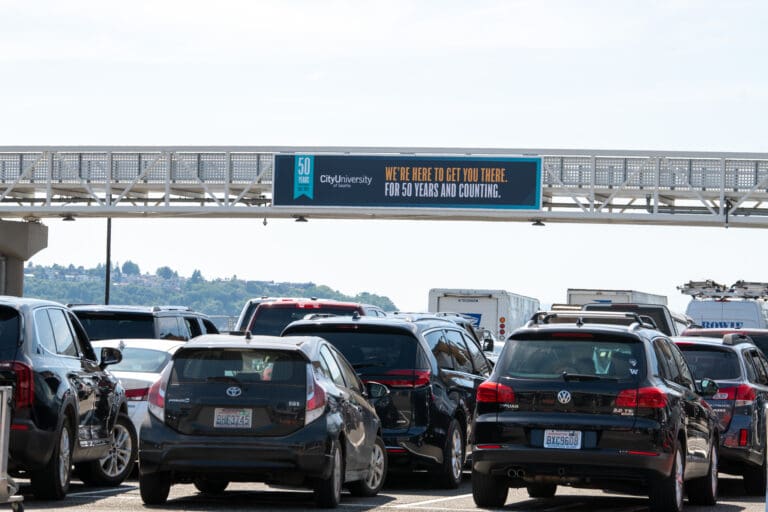 Our advertising inventory across Seattle and Washington State
Don't just fit in, stand out.
Why Advertise on our Seattle Ferry Network?
Connecting brands to Seattle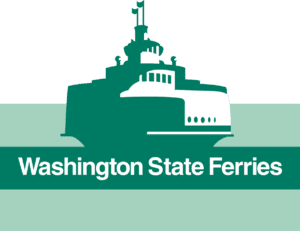 Not your average Ferry tale
The renowned Washington State Ferry system seamlessly unites both locals and visitors to its many waterway communities. Years ago, Seattle made the visionary choice to forgo bridges in favor of these seafaring vessels, resulting in a vital lifeline that now connects communities across the picturesque Pacific Northwest. Boasting a fleet of 22 remarkable vessels and serving 20 well-placed terminals, it provides a seamless transportation experience for commuters, tourists, and locals alike. Immerse your brand in the captivating narrative of Washington State's maritime legacy, and effortlessly connect with an engaged and diverse audience as they embark on these scenic waterway adventures.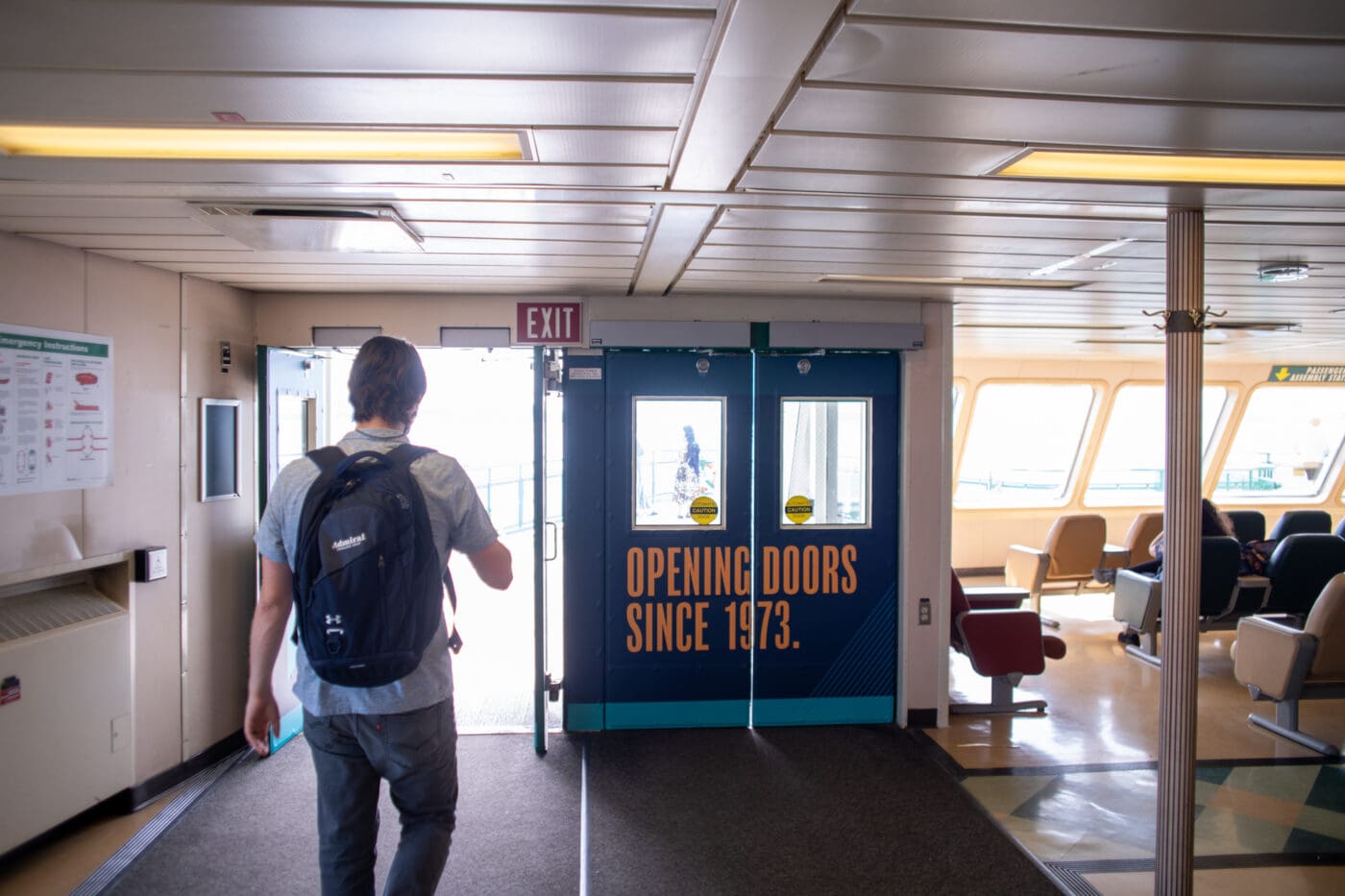 Washington State Ferry Advertising Benefits
Sail beyond your expecations