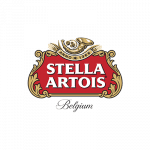 Problem:
Yes, you guessed it. Another campaign initiated due to Covid- 19. But just like all the other ones, it is a happy campaign! In a summer unlike any other,  as people kept on quarantining and numbers of covid cases were not going down, Miamians started feeling hopeless and unmotivated, so Stella Artois decided it was time to send out a positive message and bring some positivity into the city! They released the "You're Not Too Far From The Life Artois" campaign to remind everyone that opportunities to take advantage of the summer were endless and that everyone could still turn canceled vacations into daydream staycations. Stella Artois' goal was to share that message with the Miami locals and intensify their strong relationship with its audience.
Solution:
Our platform provided Stella Artois with a unique channel to spread the message around the area of Miami. Being a mobile platform, our screen is able to be seen from the beaches and walking paths as well as residential buildings and hotels. Our non-reflective screens make ads easily visible from high-end residential buildings which was the perfect fit for the campaign. 
Results:
While the COVID-19 pandemic prevented many people from going outside, and OOH billboards on highways and bus stops were less visible, our platform was able to sail through the waterways of both Downtown and greater Miami meeting Stella Artois's goals without having to wait for anyone to leave their homes. We were able to remind people that they could still embrace the summer version of themselves and invite them to daydream to a place of total bliss.
The boats also cruised by more than 25 waterfront restaurants that had recently been provided with additional outdoor space, which gave Stella Artois the opportunity to both show off their message and raise a toast with restaurants and restaurants' clients.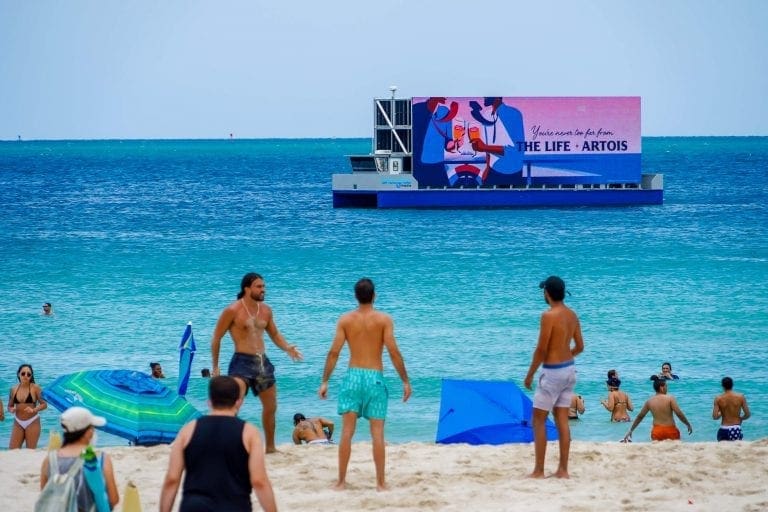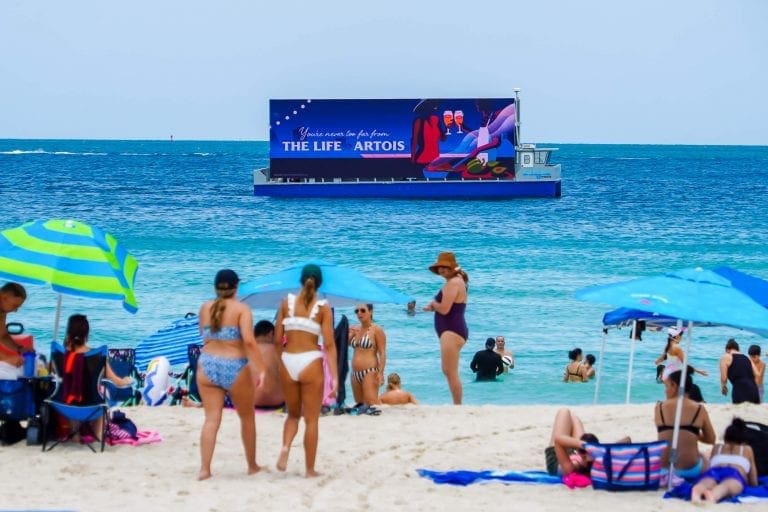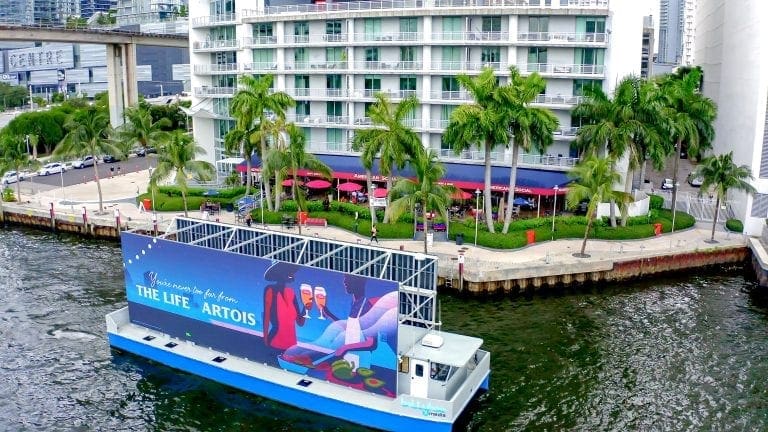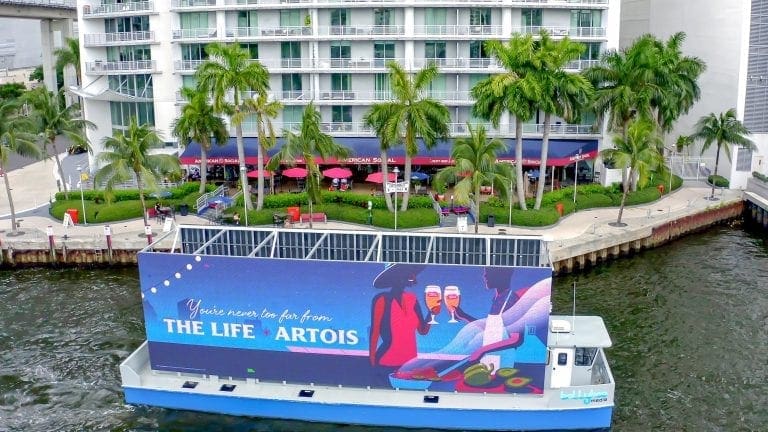 "a new illustrative look and style encouraging people to slow down, look up and savor time spent with those that matter most"
Daydream with Stella Artois