Boaters and movie enthusiasts!
Miami's first boat-in movie series

Problem:
Let's face it, Covid SUCKED. We couldn't go movies, restaurants. But that's where we
With the COVID-19 pandemic breaking out at the peak of the summer, people stopped going to their favorite restaurants, clubs, malls and cineplexes. Families around Miami started feeling like there was not much to do and with their kids taking online classes and staying at home for the entire day, boredom started increasing in the city. On top of that, COVID-19 cases were not forecasted to decrease anytime soon which caused even more feelings of uncertainty and disappointment.
Solution:
To keep the community together and entertained, while encouraging them to stay outside during the pandemic, Ballyhoo Media hosted a movie night experience on the water with our custom-designed LED screen boats! This was an opportunity for the community to enjoy a special evening on the water while staying safe during the pandemic.
Results:
More than 450 people showed up for this unique experience. The event garnered social media and press buzz for Ballyhoo Media all around Miami. This immersive experience helped the community forget about their troubles and enjoy the beautiful weather of Miami again in a safe and unique way!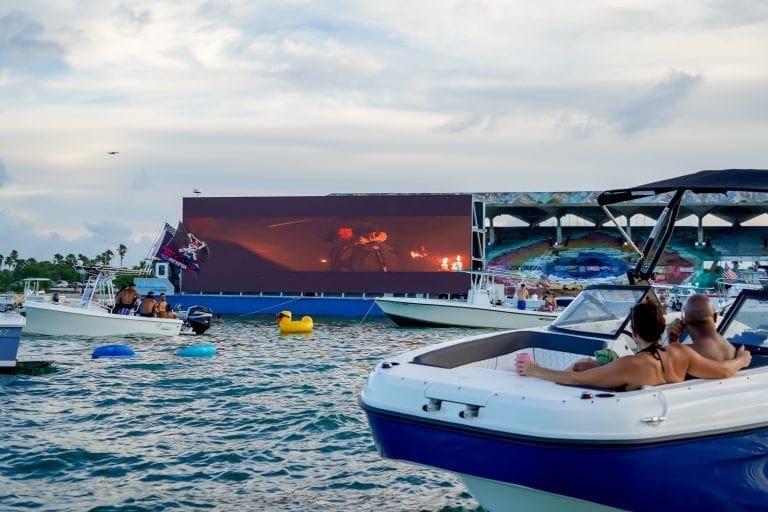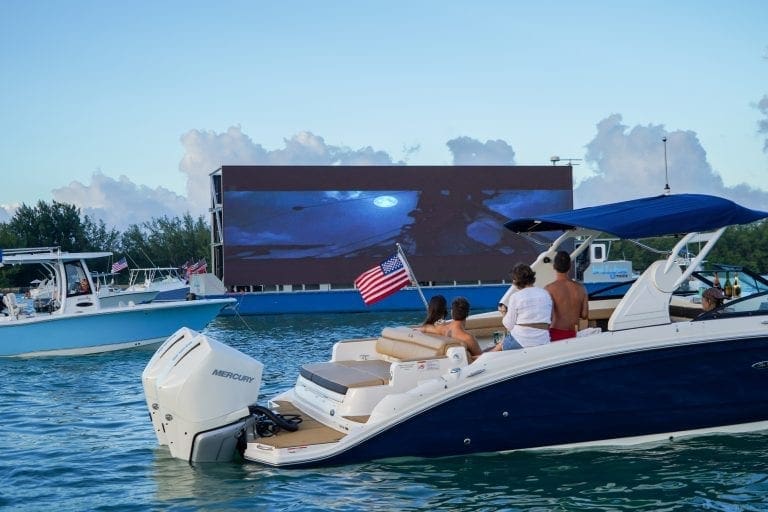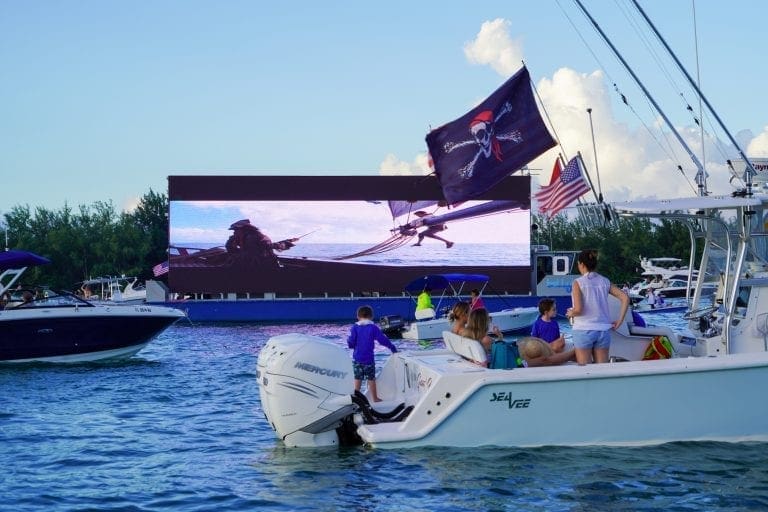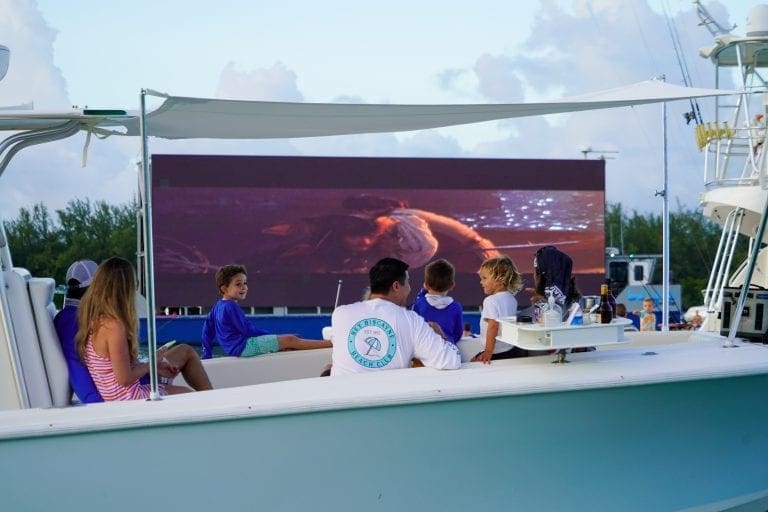 That event in Florida had about 50 boats in attendance and this idea may be setting sail across the country with venues for floating cinema apparently popping up in Pittsburgh , LA, and New york
Drive-In Theaters set sail on the water
A family-friendly event during the pandemic