Connecting Brands to People.
An Innovation to Outdoor Advertising
We're good at what we do.

Cover an entire market with a single buy that reaches the highest profile locations and events in the city. Custom routes allow the campaign to travel and target specific neighborhoods and locations.

In today's media landscape, it's hard to determine how to make your message stand out from the rest. Ballyhoo Media's floating billboards helps you create high impact, larger than life, memorable campaigns.

Create more traction for your campaign with a platform people are excited to share. With our billboard boats you get longer dwell times, full motion capabilities, and a unique delivery system allows audiences to interact with your brand. 

We have zero limitations to your content. Display full motion videos to really hook your customers. Interchange content based on triggers like weather or time of day. The capabilities are limitless.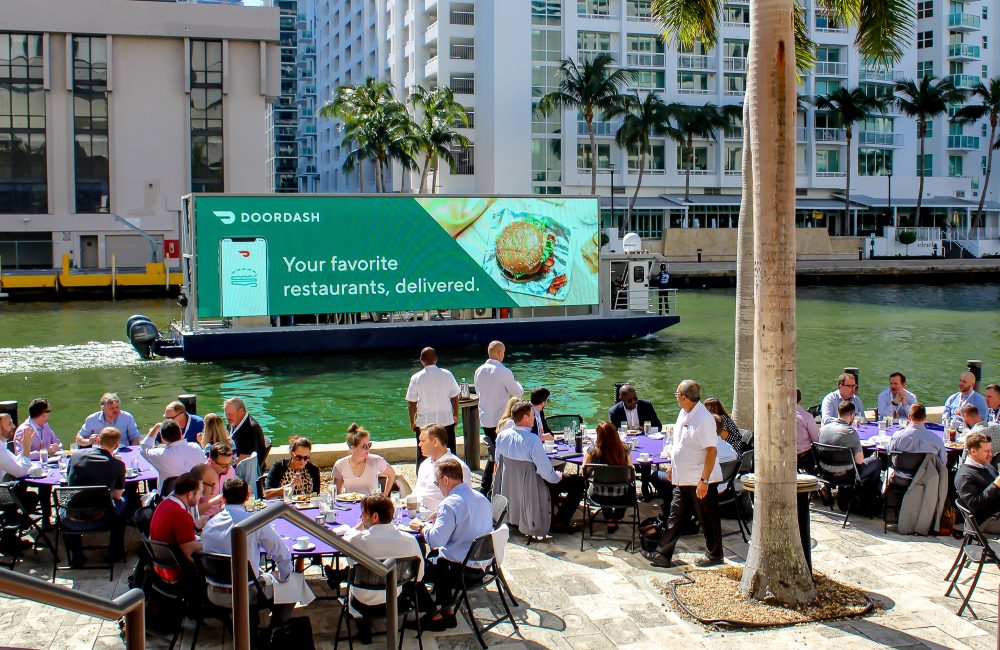 Water, water, all around.
In a highly crowded media market, messages constantly get lost alongside the clutter of other advertising. This is where we stand out. We deliver a unique high-impact platform that garners the full attention of an audience to see, stare, and digest messages without distraction.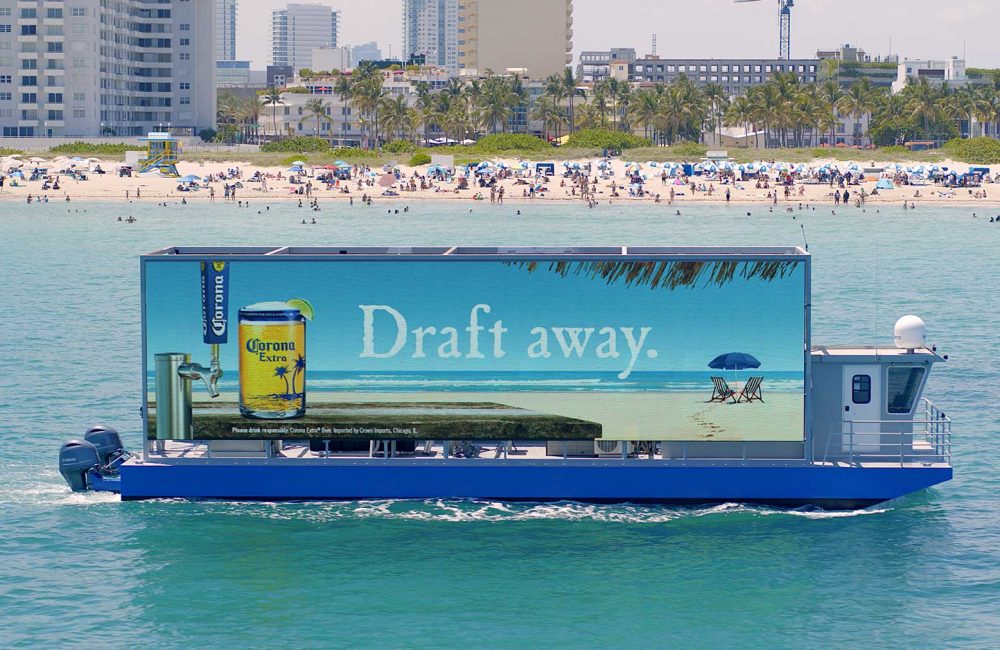 Simply put, Ballyhoo Media is a multi-media outdoor advertising platform bringing an interactive canvas to the landscapes of major waterfront cities. By combining industry leading dwell times with the ability to play full motion interactive content, we offer an unparalleled ability to engage with audiences. Create a lasting and memorable campaign with Ballyhoo Media.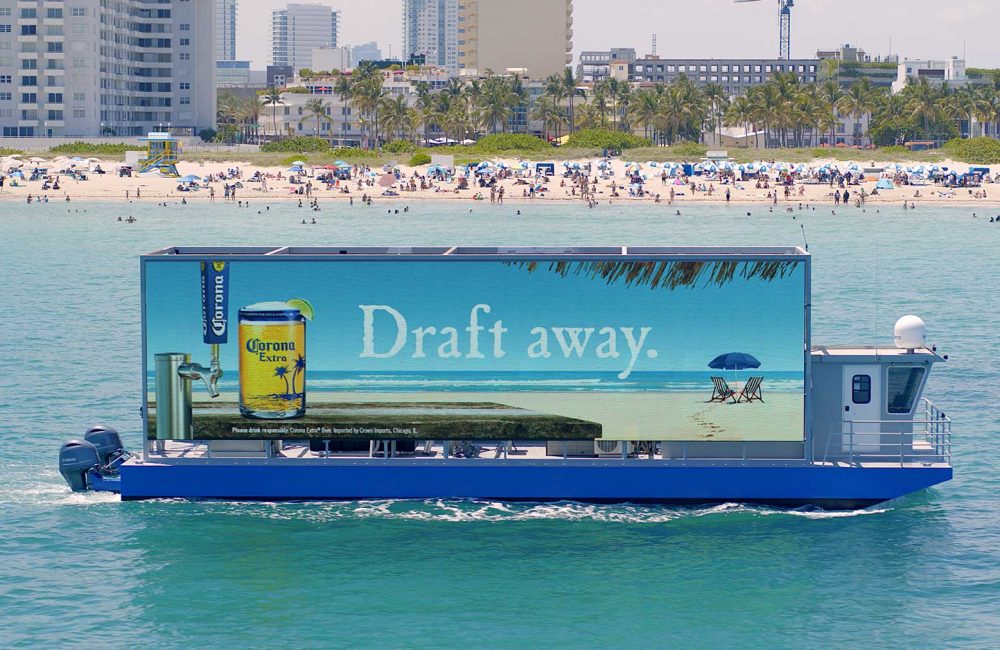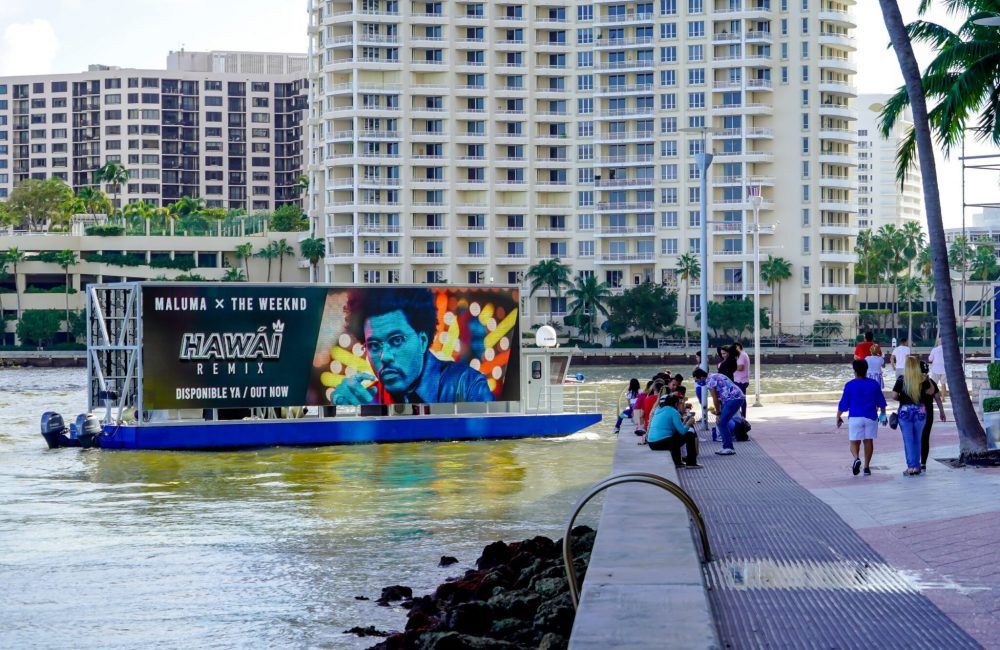 Picture worthy campaigns become sharable content. Become the talk of the town. Transform your message into a unique experience that permeates through everyday conversation and becomes amplified through social feeds and the press. Today, consumers not only watch advertisements, they want to experience them. Harness our platform and create a campaign that lives beyond the boat.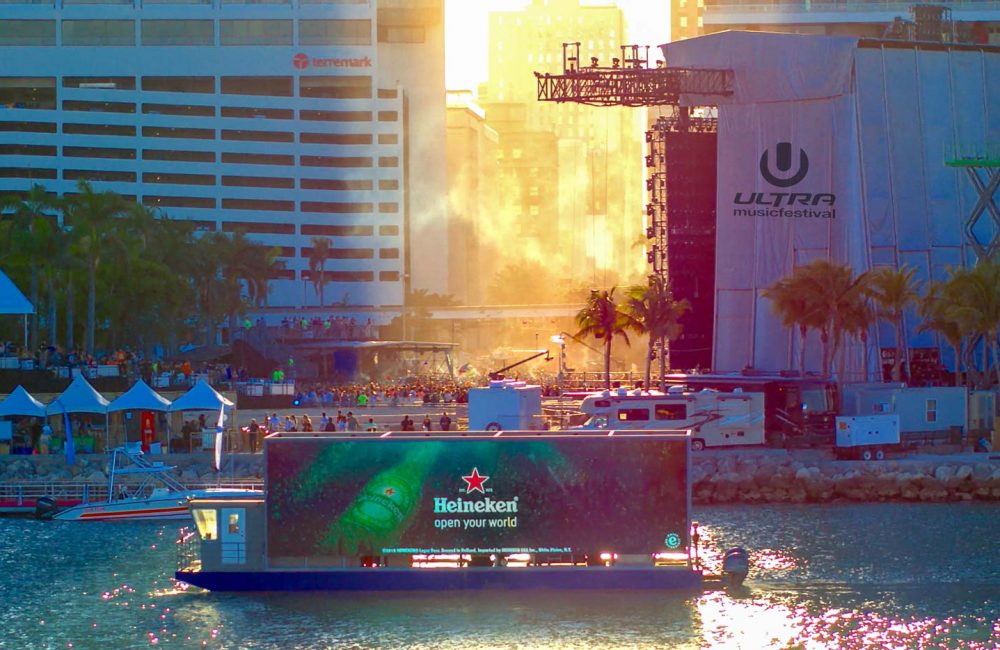 It's a great question, one we struggle to answer. Our visibility covers high rise residential, office spaces, public parks, highways, walking paths, beaches, and, of course, the waterways. Did we miss anything? Saturate an entire city while delivering hyper-local messages. Deliver high impact messages from exclusive waterways by which people live, work, and commute.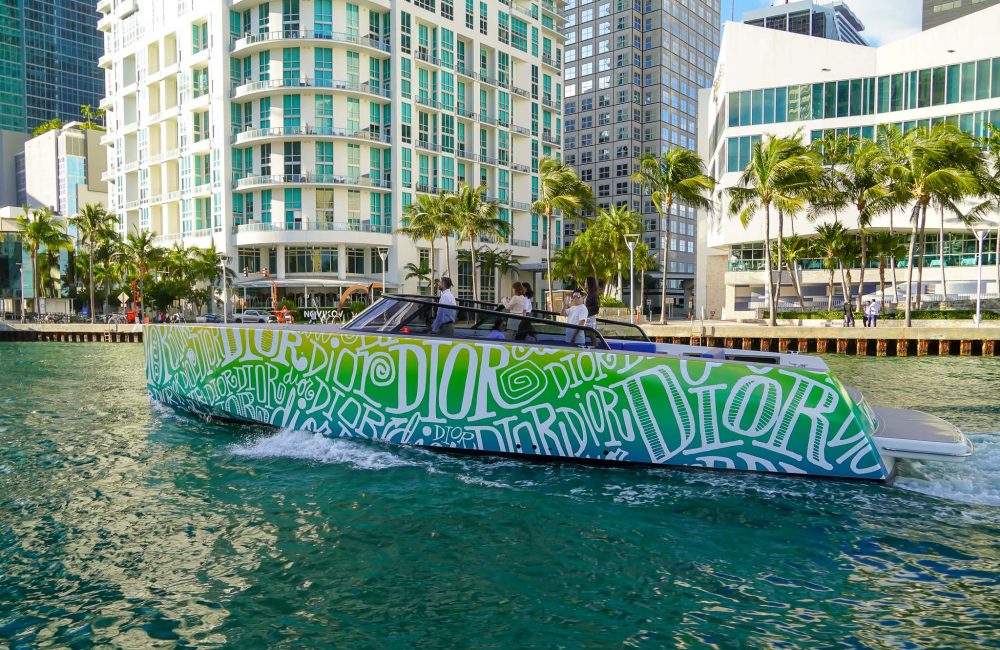 Bring your brand to the crowds. Activations can be combined with one-of-a-kind custom charters, allowing brands to reach otherwise exclusive events and markets. Command the attention of millions attending high profile sporting events, music festivals, and more