DAILY OPERATION
Follow the Waves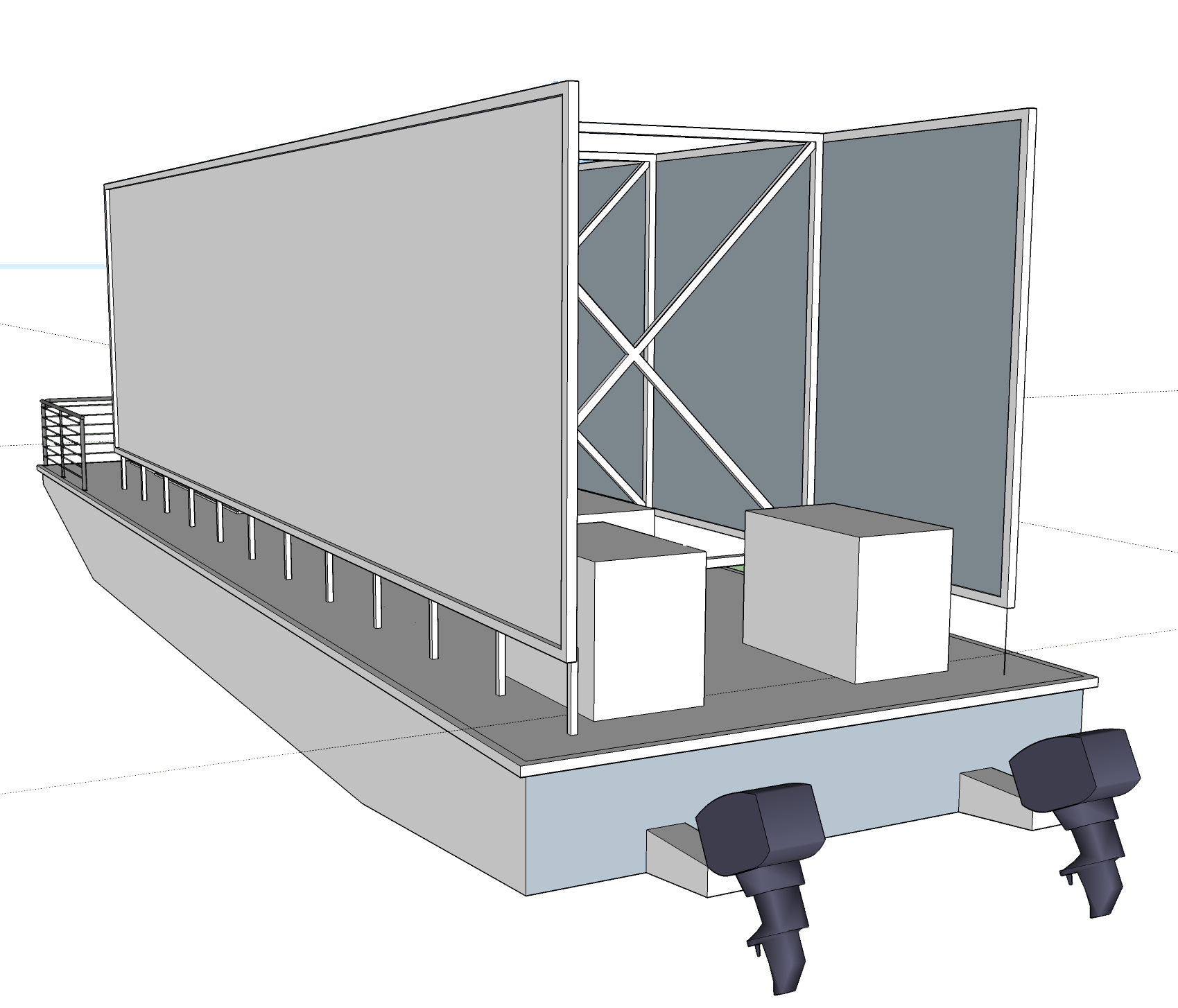 THE BALLYHOO
Our media boat, The Ballyhoo, is a custom built, 58 ft vessel equipped with back-to-back, 46 ft, state-of-art, high definition screens. Each screen, and the boat itself, were specially designed and manufactured to handle the rigors of the ocean, while emitting the clearest, most vibrant picture as possible. Our HD screens are comparable to those used in today's sports stadiums and arenas. Our advanced, cutting edge software allows users endless possibilities in effectively communicating with their targeted audience.
LOCATION & TIME
The Ballyhoo
 operates daily from South Pointe, the southernmost tip of Miami beach, to the Eden Roc, a famous hotel located on 45th street. We
 cruise the coastline, advertising during Miami's prime beach hours and making several round trips throughout the day. The Ballyhoo's cruising zone is strategically planned to put your campaign in front of the most popular and dense sections of Miami Beach. Even during bad weather days, we have designed a Bay route that covers Miami Beach, Downtown, and Brickell areas to maximize your exposure across Southern Florida.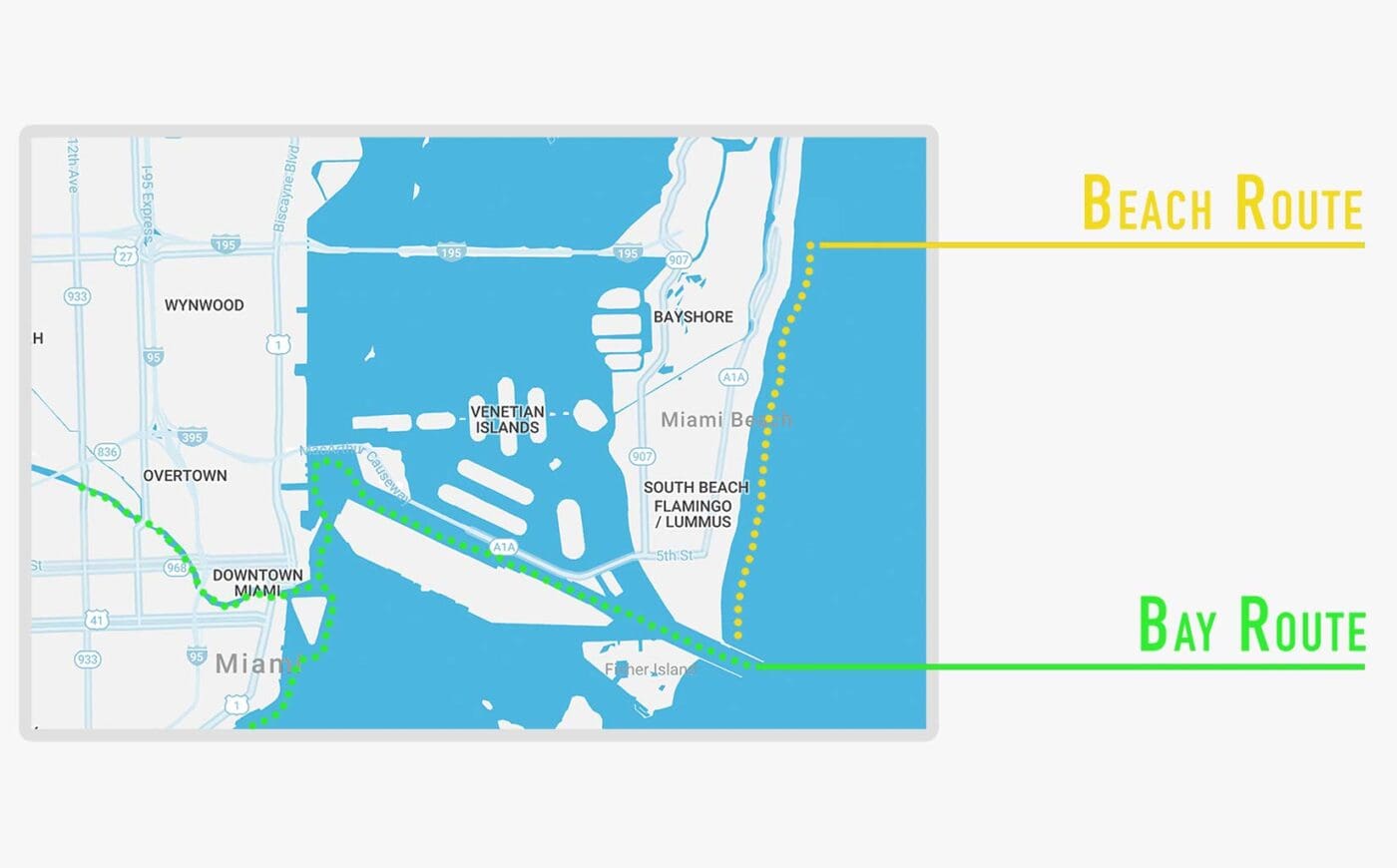 CUSTOMIZED MESSAGING
We are the only platform in OOH (Out of Home) advertising that allows clients to play full
motion video to an extremely captive audience. Advertiser's can run a mix of static, animated and video messages to promote specials, events and brand awareness. Provide us with your own ads or create one from scratch with our team. Design your campaign how you like and decide how you will communicate to the millions of Miami Beachgoers!
FLEXIBILE SCHEDULING
Our daily advertising rotation runs 15 second messages on a continuous 2 min loop. The loops were carefully timed to allow someone sitting stationary on the beach an opportunity to see every ad on the rotation. With the Ballyhoo running 7 days a week 8 hours a day, we offer complete flexibility for our clients. Schedule messages to change at different hours of the day, or different days of the week. It's your campaign to design. Contact us to learn more about our pricing and plans!